During early spring, the temperature difference between day and night is large. School is a place of high density of people, and children are vulnerable to intectious diseases. In order to protect the health of students and ensure a safe and orderly teaching environment, here is a warm reminder:learn common infectious disease prevention, be responsible for our health.
冬春交替,昼夜温差大,是甲流、诺如病毒等传染病的高发季节,学校是人群高密集的场所,孩子又属于易感人群,为保护学生身体健康,确保安全有序的教学环境,在此温馨提醒:学习常见传染病预防,做身体健康的第一责任人。
What are the main symptoms of norovirus infection?
诺如病毒感染主要症状有哪些
★The incubation period of norovirus infection is usually 24 to 48 hours, with a minimum of 12 hours and a maximum of 72 hours.
★诺如病毒感染的潜伏期通常为24~48小时,最短12小时,最长72小时。
Norovirus gastroenteritis is generally mild. The most common symptoms are vomiting and diarrhea, followed by nausea, abdominal pain, headache, fever, chills and muscle soreness.
★诺如病毒胃肠炎一般以轻症为主,最常见症状是呕吐和腹泻,其次为恶心、腹痛、头痛、发热、畏寒和肌肉酸痛等。
★The symptoms of norovirus acute gastroenteritis in adults and children are different. Vomiting is the main symptom in children, and diarrhea is the main symptom in adults.
★成人和儿童诺如病毒急性胃肠炎症状有所区别,儿童以呕吐为主,成人则以腹泻居多。
★Norovirus gastroenteritis is generally a self-limited disease with acute onset, and most patients can recover 2-3 days after the onset. Please keep calm, parents do not need to be too alarmed.
★诺如病毒胃肠炎一般为急性起病,属于自限性疾病,多数患者发病后2~3天即可康复,请各位家长保持冷静,不必过于惊慌。
How to prevent norovirus?
如何预防诺如病毒?
★In daily life, please maintain good personal hygiene habits, pay attention to healthy diet, healthy sleep, do not eat raw food, drink more boiled water.
★日常生活中,请保持良好的个人卫生习惯,注意健康饮食、健康作息,不吃生食,多喝开水。
★Open Windows frequently for ventilation, wash hands frequently, disinfect frequently, and keep the indoor and outdoor environment clean and tidy.
★勤开窗通风、勤洗手、常消毒,保持室内外环境卫生整洁。
★Minimize activities in public places with low air circulation or crowded people.
★尽量减少到空气不流通或人流密集的公众场合活动。
★If there is vomit, drinking water or related contaminated items, it should be treated promptly and disinfected in time.
★如有呕吐物、饮用水或相关污染的物品应及时处理,及时消毒。
Some preventive measures taken by the school for infectious diseases
校园预防措施
In addition to norovirus, there are still other infectious diseases such as influenza that need to be vigilant. The infection of novel coronavirus has not completely disappeared, but has only entered a low-level epidemic stage. Monitoring needs to be strengthened, and each individual still needs to continue to take necessary protective measures. Therefore, attention should be paid to prevention work,so as to achieve early detection, early isolation and early treatment, which can effectively block the epidemic and spread of infectious diseases. Some preventive measures taken by the school for infectious diseases are as follows:
春季是传染病高发季,除了诺如病毒,仍有流感等其他类传染性疾病需要警惕,新冠病毒感染也并没有完全消失,只是进入低水平流行阶段,还需要加强监测,每个个体仍需要继续做好必要的防护措施,所以重视预防工作,做到早发现、早隔离、早治疗,就可以有效地阻断传染病的流行与传播,学校针对传染性疾病采取的一些预防措施:
Training on epidemic disease prevention and control and disposal process
流行性疾病预防控制及处置流程培训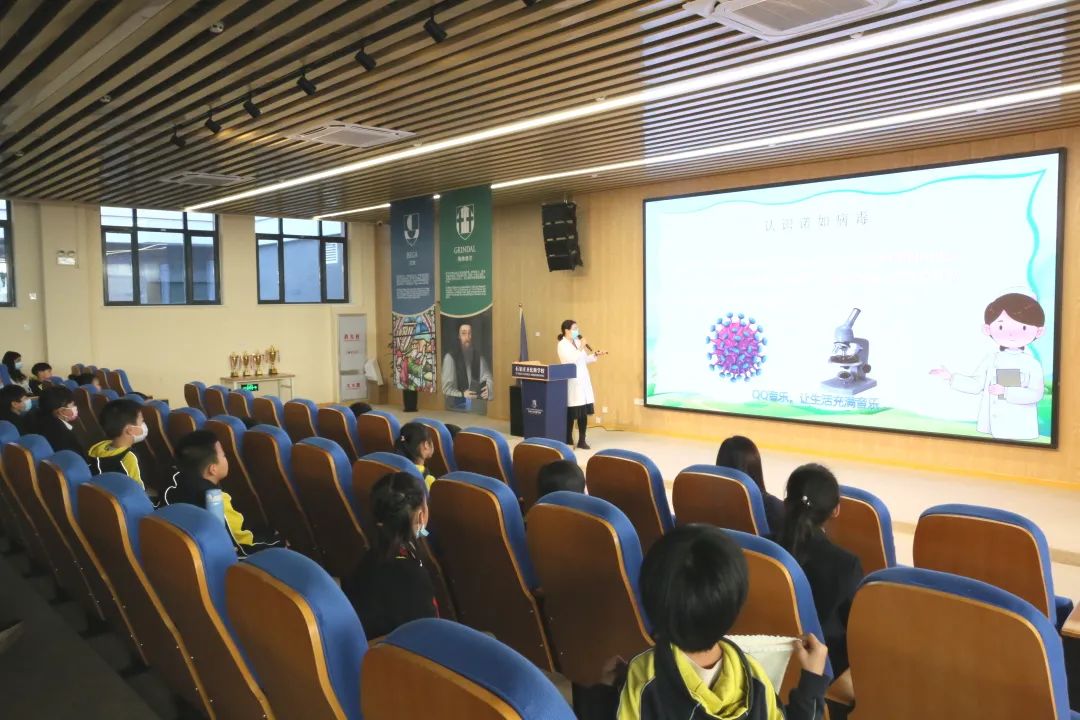 Daily cleaning, ventilation and disinfection of teaching places

教学场所日常清洁、通风及消毒
The classmasters strictly implement the morning and afternoon inspection system, to master the physical condition of students all the time. If there is any abnormality, they will report it to the school medical office in time and inform the parents.
班主任老师严格落实晨午检制度,随时掌握学生身体状况。如有异常及时上报校医室,并通知家长。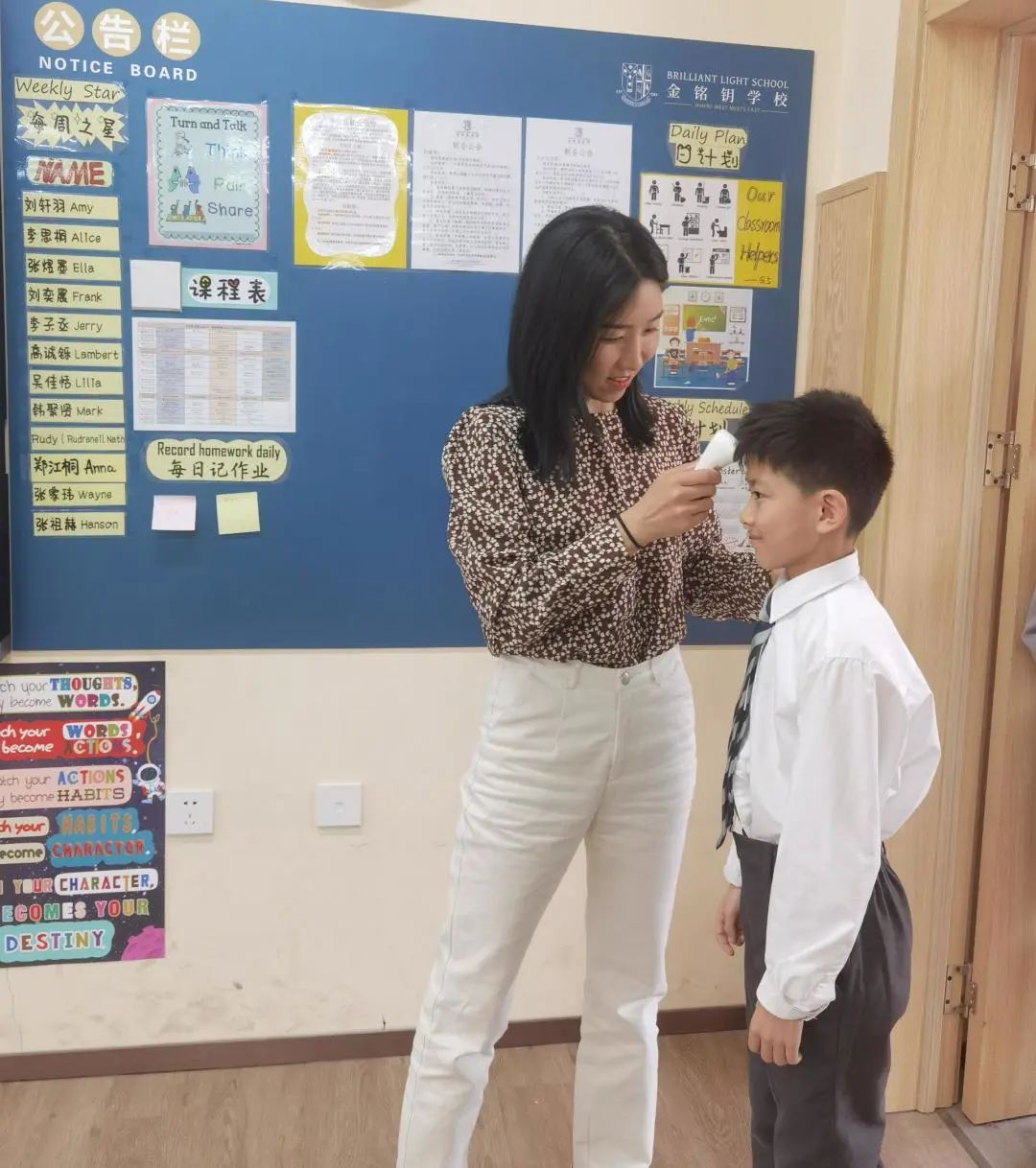 Administrative supervision, routine inspection or random sampling inspection of class morning and afternoon inspection, sickness absence tracking, return to class inspection, environmental sanitation and other aspects.
行政督导与教师值周检查,对班级晨午检、因病缺勤跟踪、复课查验、环境卫生等方面进行常规巡查或者随机抽检。